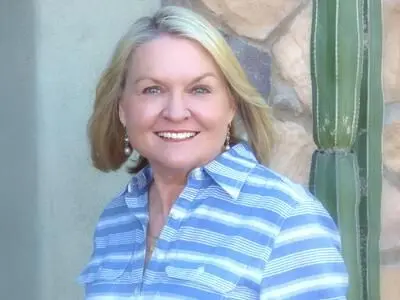 Hi! My name is Cydney Hubbard and I am a Life, ADHD and Social Skills Coach who specializes in working with parents, youth, adults and families.
I have been coaching since 2013, but my journey began over 25 years ago when I met my ADHD spouse. Five years later our son was born and we immediately knew he was unique. But, we weren't sure what was going on with him. We were told he might be gifted, have ADHD or might have a sensory processing disorder. As it turns out, it was all three. Our daughter was later also diagnosed with ADHD and is also very bright. As we worked to bring out their best, I found myself filling the gap between their potential and their performance … which led me to coaching.
When I first heard of coaching for youth, I was a few weeks away from starting a Masters in Psychology. My intention was to work with youth and families. At that time, I was also looking for a resource to work with my son. I wanted to repair his esteem, which had diminished during the years before his ADHD diagnosis. In those early days, people, including myself, thought his actions were due to bad behavior, willfulness or hypersensitivity, when in fact they were due to his unique brain wiring. He didn't try to do the things that got him in trouble. He did those things because his brain was wired differently. We had worked with an Occupational Therapist and a Psychologist, and I was looking for something to complement those interventions. At that time, I was referred to a coach who specialized in working with gifted youth. Upon learning how coaching could impact individuals and families, I shifted my career direction and signed up for my first coach training which specialized in working with gifted youth and adults. Ironically, almost all of my original clients were both gifted and ADHD (42% of gifted people also have ADHD). My next step was obvious – ADHD Coach Training.
Since that time, I have completed several additional coach trainings including Advanced Coaching, ADHD Coaching, Family Coaching, Executive Function Coaching, Parent Coaching and Social Skills Coaching. I have also experienced coaching, both as the parent of ADHD children and as an individual on a journey to reach specific goals and make lasting positive change in my life.
I have found my life's purpose! I love the work I do! And I'd love to share it with you! If you think working together could benefit you, your child or your family, contact me by filling out the Contact Me page of this website. For more information, review my qualifications below.
My Qualifications
I have graduated from the following coach training programs and have my Professional Certified Coach (PCC) designation from the International Coach Federation (ICF).
ADDCA - ADHD Coaching For Families focused on coaching parents, young children, adolescents, teens and young adults who struggle with the challenges of ADHD including behavior change, social skills, and executive function improvement.
ADDCA - Professional Advanced ADHD Coach Training focused on advanced coaching skills to coach both ADHD and non-ADHD adults to see their strengths, remember their successes, achieve their goals, reach their full potential and, when applicable, to understand how their ADHD traits support and detract from attainment of their goals.
Genius Coaching - Gifted Coach Training focused on basic coaching skills, use of assessments, and physical intelligence to coach bright, sensitive and intense individuals to bring out both their best on teams and in their families by displaying their unique gifts and capabilities.
Prior Education
Bachelor of Science in Accounting, University of Arizona
Bachelor of Arts in Religious Studies with a Minor in Child Development, University of Arizona


License, Certifications & Awards
Professional Certified Coach (PCC) designation from the International Coach Federation (ICF)
Professional Advanced Coach Graduate (PACG) , from ADD Coach Academy (ADDCA)
Certified ADHD Coach for Families , from ADD Coach Academy (ADDCA)
Certified Genius Coach, from Genius Coaching, LLC
CPA in the State of California, Inactive
Phi Beta Kappa, University of Arizona


Professional Activities and Memberships
ICF PCC – International Coach Federation – Professional Certified Coach (PCC) - Professional Member
ADDA – Attention Deficit Disorder Association (ADDA) – Professional Member
CHADD – Children and Adults with Attention-Deficit/Hyperactivity Disorder (CHADD) – Professional Member
ACO – ADHD Coaches Organization (ACO) – Professional Member
ADDCA Graduate – ADD Coach Academy (ADDCA) - the only comprehensive ADHD Coach Training Program fully accredited by the International Coaching Federation (ICF) and the Professional Association of ADHD Coaches (PAAC).